FloLogic Protection for Chubb

Homeowner's Clients
FloLogic offers Chubb Homeowner's clients a 15% discount
on the purchase of any FloLogic System.
Simply enter coupon CHUBB15 at the checkout page.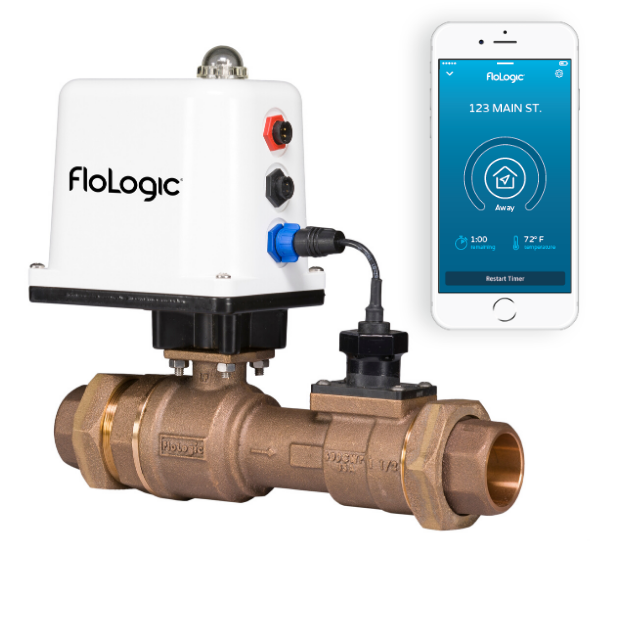 FloLogic is a premium smart leak control system that is designed to detect even the smallest leaks in real-time and automatically shut them down before catastrophic damage can occur. Water damage from plumbing supply leaks are a primary risk to Chubb clients. Not only is leak damage costly, it can destroy irreplaceable property and displace entire families while the damage gets fixed. 
The FloLogic System is designed to provide peace of mind through 24/7 property protection. For many policies, installing FloLogic provides savings on annual premiums.
If you have questions about protecting your property with FloLogic, we are here to assist you. Simply fll out the form below and we'll contact you promptly. Or you can call FloLogic at 877-356-5644.
When you contact FloLogic, we'll help you understand how the System protects your property, which size you need, and we can connect you with a qualifed plumber.
Devices and products described herein are provided by FloLogic, Inc. Chubb assumes no liability or responsibility for products and/or services provided by FloLogic, Inc. The offer described herein is not an indication that insurance coverage is available under any Chubb policy for any particular incident. Chubb is the marketing name used to refer to subsidiaries of Chubb Limited providing insurance and related services. For a list of these subsidiaries, please visit our website at www.chubb.com.