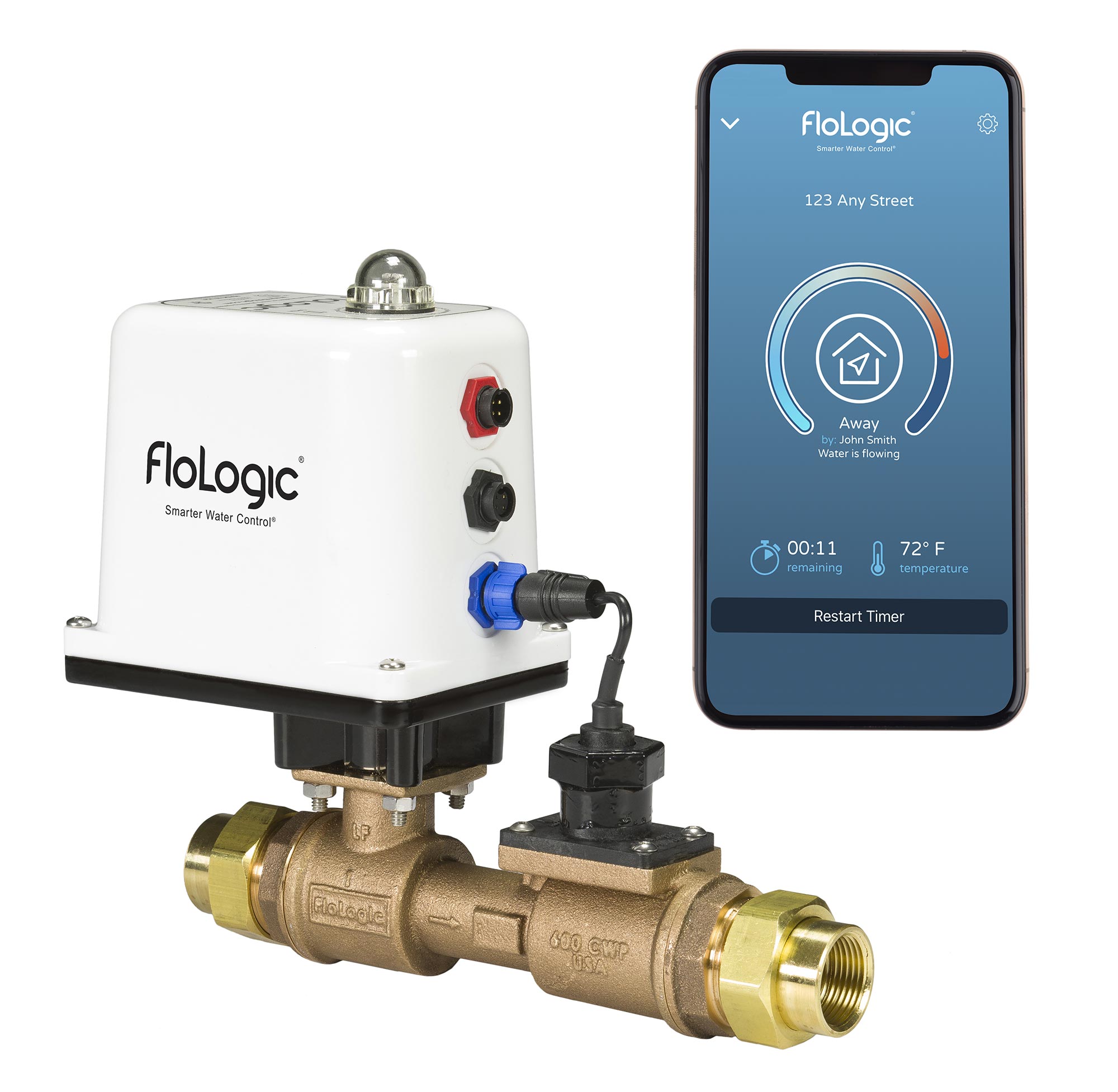 FloLogic Protection for Chubb
Homeowner's Clients
FloLogic offers Chubb Homeowner's a 15% discount on the purchase of any FloLogic System.
Simply enter coupon code CHUBB15 at the checkout page or call us at 877-356-5644.
FloLogic is a premium smart leak control system that is designed to detect even the smallest leaks in real-time and automatically shut them down before catastrophic damage can occur. And with low temperature alerts and auto-shutoffs, FloLogic proactively protects against frozen pipe damage. FloLogic has been protecting homes from water damage for more than two decades. Today's FloLogic System protects homes like no other product on the market.
Click to submit a Chubb-FloLogic referral, and we'll follow up.
FloLogic delivers premium protection because: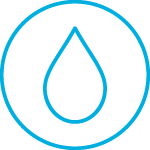 It's Foolproof
Only FloLogic with EverWatch technology automatically detects and immediately stops leaks flowing as small as .5 oz. per minute (that's about a tablespoon). Other devices require 16 oz. to 32 oz. to begin real-time detection (that's up to 360 gallons in a single day!). FloLogic's low temp alerts and proactive shutoffs help you prevent frozen pipe damage.

It's Intelligent
Only FloLogic communicates with automated water use devices, creating a true smart plumbing ecosystem. It readily connects with home security systems. The app-based system sends real-time alerts and gives you control over the entire system.
It's Versatile
Only FloLogic provides exceptional installation flexibility in multiple sizes and configurations, so it works in your home. With exacting settings rather than guesswork AI, FloLogic can be adjusted to fit your water usage patterns when Home and Away for superior protection.  

It's Guaranteed
Only FloLogic is built in the US from cast bronze, with temperature sensor, local controls that work independent of internet service, standard battery back up and a best-in-the-business 5-year warranty. FloLogic is a proven leader in smart leak control for 20 years and counting.
FloLogic saved Chubb insureds George and Cal from a total disaster. See their story.
If you have questions about protecting your property with FloLogic, we are here to assist you. Simply fill out the form below and we'll contact you promptly. Or you can call FloLogic at 877-356-5644.
When you contact FloLogic, we'll help you understand how the System protects your property, which size you need, and we can connect you with a qualifed plumber.
Devices and products described herein are provided by FloLogic, Inc. Chubb assumes no liability or responsibility for products and/or services provided by FloLogic, Inc. The offer described herein is not an indication that insurance coverage is available under any Chubb policy for any particular incident. Chubb is the marketing name used to refer to subsidiaries of Chubb Limited providing insurance and related services. For a list of these subsidiaries, please visit our website at www.chubb.com. Before making a selection regarding an automatic water shut off device, consider your plumbing system and the various mechanical devices and appliances running on this system. Carefully review these devices and appliances with your licensed plumber or installation professional before installation of your automatic water shut off device. Please consider the potential downstream impacts of shutting off the water to these plumbing system devices and appliances, especially when the water is shut off for extended periods of time.