FloLogic Protection for Chubb

Homeowner's Clients
FloLogic offers Chubb Homeowner's clients a 15% discount
on the purchase of any FloLogic System.
Simply enter coupon CHUBB15 at the checkout page.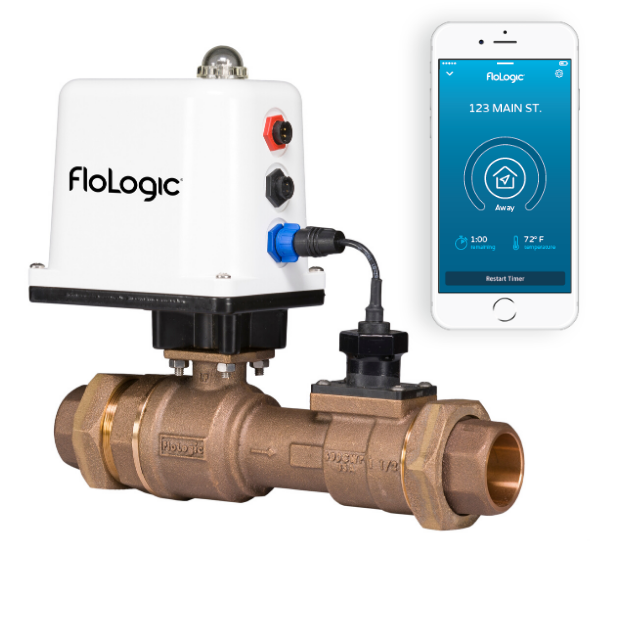 FloLogic est un système intelligent de contrôle des fuites haut de gamme conçu pour détecter les fuites les plus petites en temps réel et les arrêter automatiquement avant que des dommages catastrophiques ne se produisent. Les dégâts d'eau causés par des fuites de plomberie constituent un risque principal pour les clients de Chubb. Non seulement les dommages causés par les fuites sont coûteux, mais ils peuvent détruire des biens irremplaçables et déplacer des familles entières pendant que les dommages sont réparés.
Le système FloLogic est conçu pour offrir une tranquillité d'esprit grâce à la protection de la propriété 24/7. Pour de nombreuses polices, l'installation de FloLogic permet de réaliser des économies sur les primes annuelles.
If you have questions about protecting your property with FloLogic, we are here to assist you. Simply fll out the form below and we'll contact you promptly. Or you can call FloLogic at 877-356-5644.
When you contact FloLogic, we'll help you understand how the System protects your property, which size you need, and we can connect you with a qualifed plumber.
Devices and products described herein are provided by FloLogic, Inc. Chubb assumes no liability or responsibility for products and/or services provided by FloLogic, Inc. The offer described herein is not an indication that insurance coverage is available under any Chubb policy for any particular incident. Chubb is the marketing name used to refer to subsidiaries of Chubb Limited providing insurance and related services. For a list of these subsidiaries, please visit our website at www.chubb.com.